The seventh and final episode of The Book Of Boba Fett Season 1 is now streaming on Disney+ Hotstar Malaysia. I'll be discussing heavy spoilers so if you haven't seen it or want to avoid spoilers, now's your chance to stop reading.
The Book Of Boba Fett finds legendary bounty hunter Boba Fett and mercenary Fennec Shand navigating the galaxy's underworld when they return to the sands of Tatooine to stake their claim on the territory once ruled by Jabba the Hutt and his crime syndicate.
It stars Temuera Morrison and Ming-Na Wen. Jon Favreau, Dave Filoni, Robert Rodriguez, Kathleen Kennedy and Colin Wilson are the executive producers. Karen Gilchrist and Carrie Beck serve as co-executive producers, with John Bartnicki producing and John Hampian as co-producer. There will be seven episodes in the first season.
You can check out my previous breakdowns of The Book Of Boba Fett Episode 1, Episode 2, Episode 3, Episode 4, Episode 5 and Episode 6 here.
In addition, you can check out my previous breakdowns of Marvel's What If…? Episode 1, Episode 2, Episode 3, Episode 4, Episode 5, Episode 6, Episode 7, Episode 8 and Episode 9 here.
If you haven't, you can check out my previous breakdowns and easter egg articles for WandaVision Episode 1 and 2, Episode 3, Episode 4, Episode 5, Episode 6, Episode 7, Episode 8 and Episode 9.
For The Falcon And The Winter Soldier, you can check out my previous breakdowns for Episode 1, Episode 2 and Episode 3, Episode 4, Episode 5 and Episode 6.
For previous breakdowns of Loki episodes, check out Episode 1 here, Episode 2 here, Episode 3 here, Episode 4 here, Episode 5 here and Episode 6 here.
Grogu Chose The Beskar Armour And To Be With Mando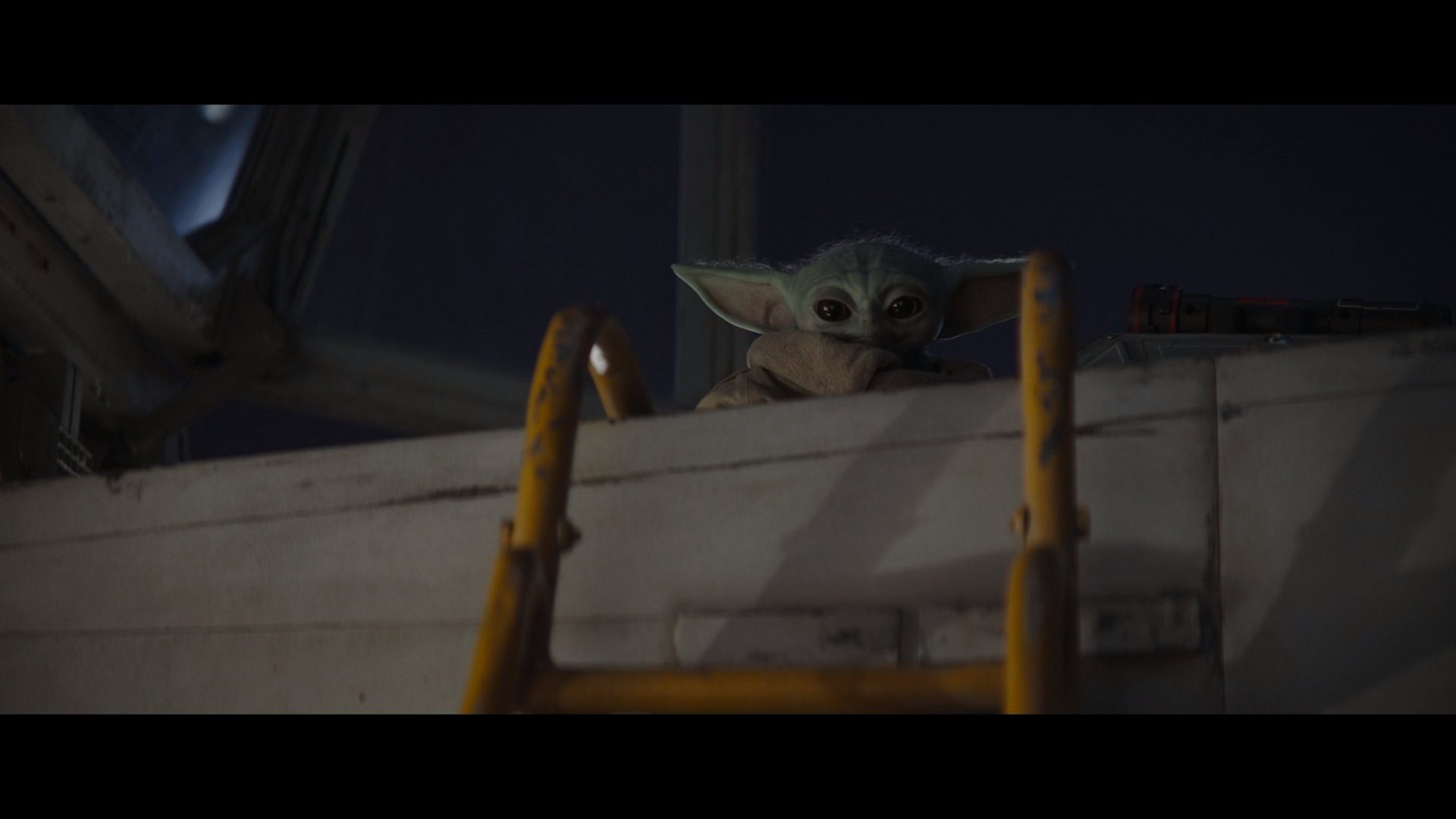 Now we know what Grogu chose at the end of the previous episode. Grogu chose the Beskar armour and therefore chose to be with Din Djarin AKA the Mandalorian, instead of taking Master Yoda's lightsaber and becoming a Jedi. R2-D2 sends Grogu to Tatooine on an X-Wing.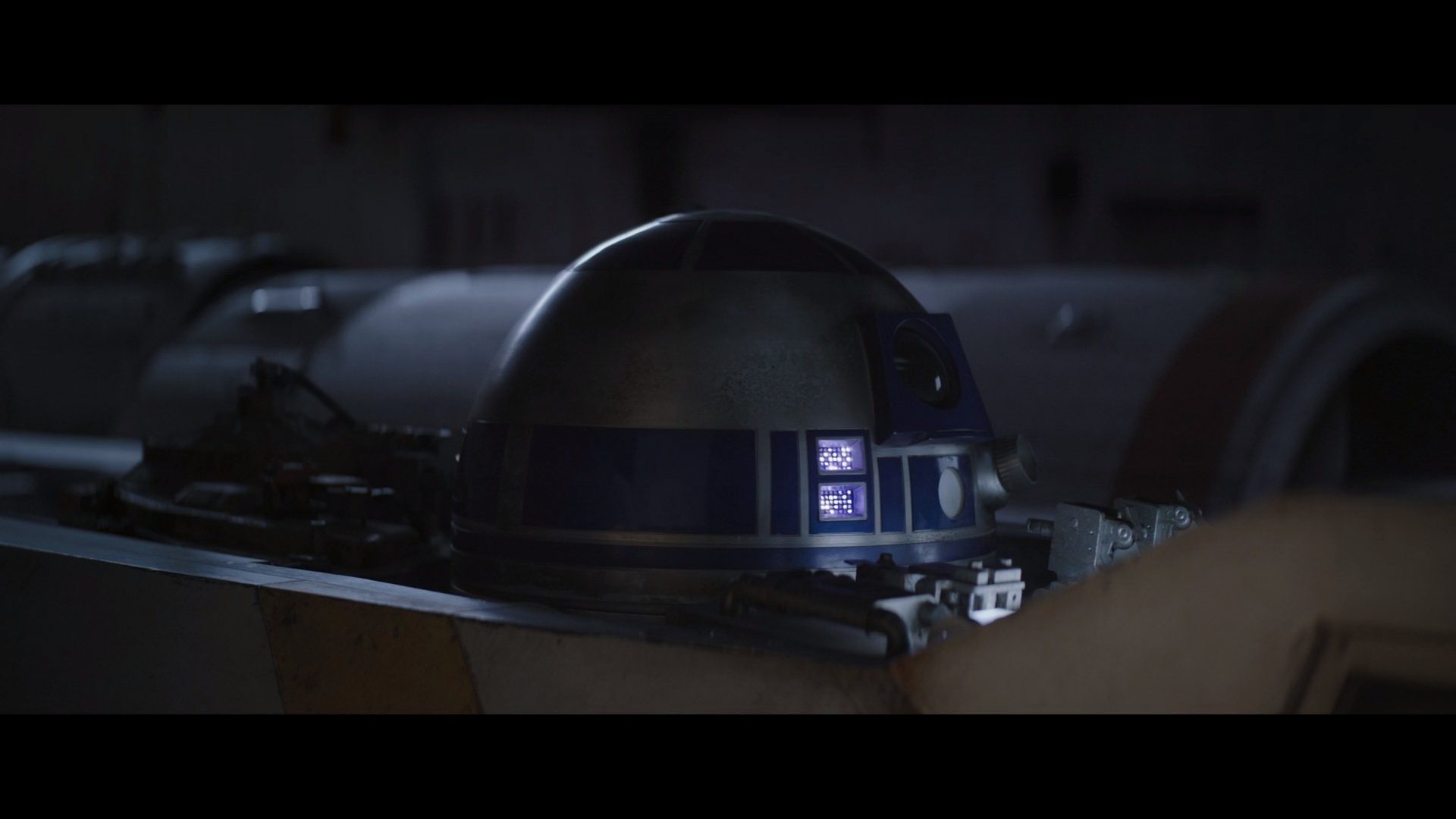 They Get Ambushed And The Gamorreans Die By Falling Off A Cliff
All of the forces on Boba Fett's side get ambushed in each gotra (areas), resulting in the death of the Gamorreans. RIP the Gamorreans.
The Pyke Use What Seems To Be Advanced Versions Of Prequel Era Droideka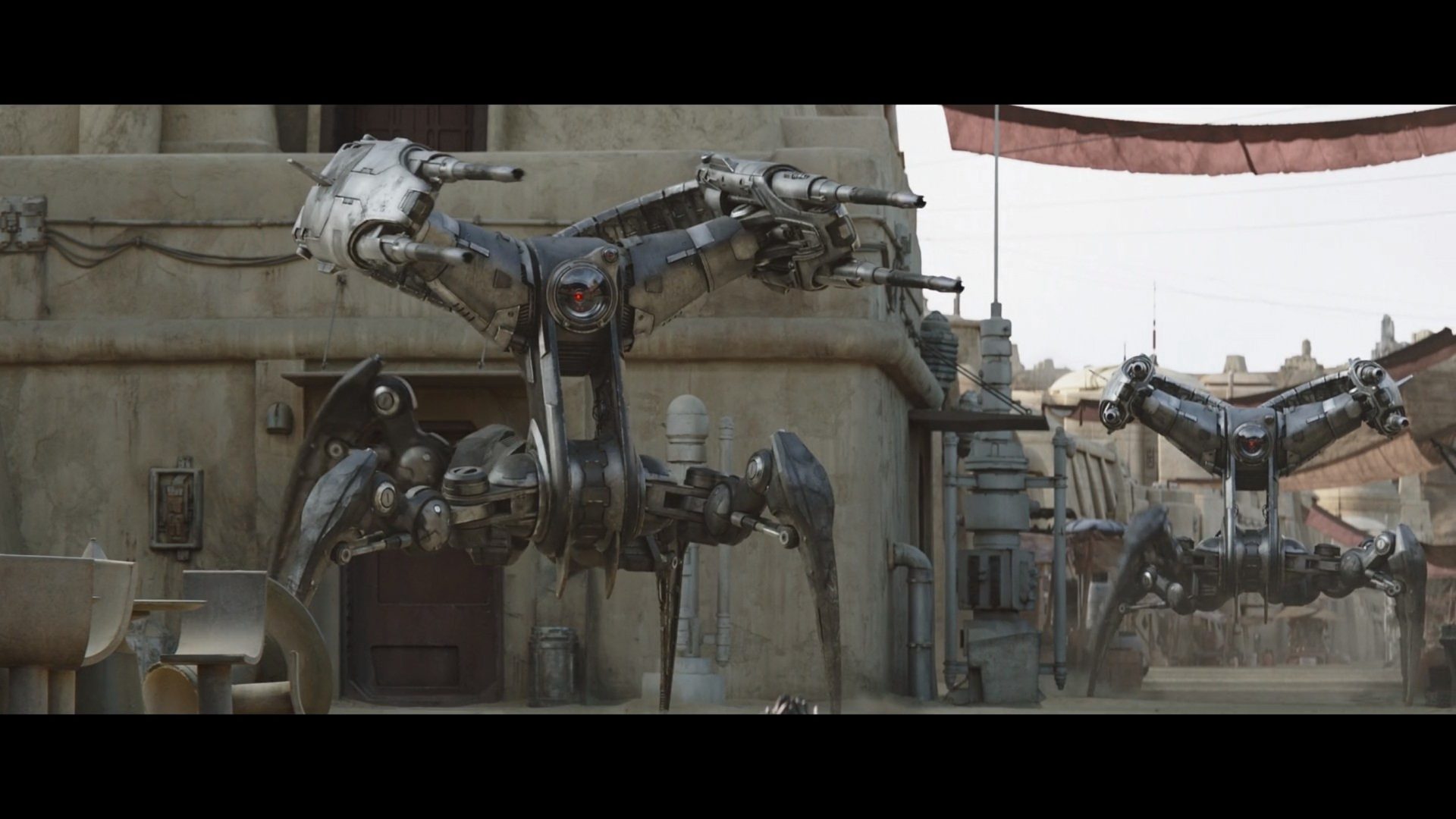 I'm not sure what these new machines are but they seem to work similarly to the Droideka from the Star Wars prequel trilogy and Clone Wars era. Droidekas were used by the Confederacy of Independent Systems (CIS) against the Republic during the Clone Wars. They were notable for having energy shields that could deflect blaster fire.
Mando even tried using the Darksaber and it still can't penetrate these machines' shields.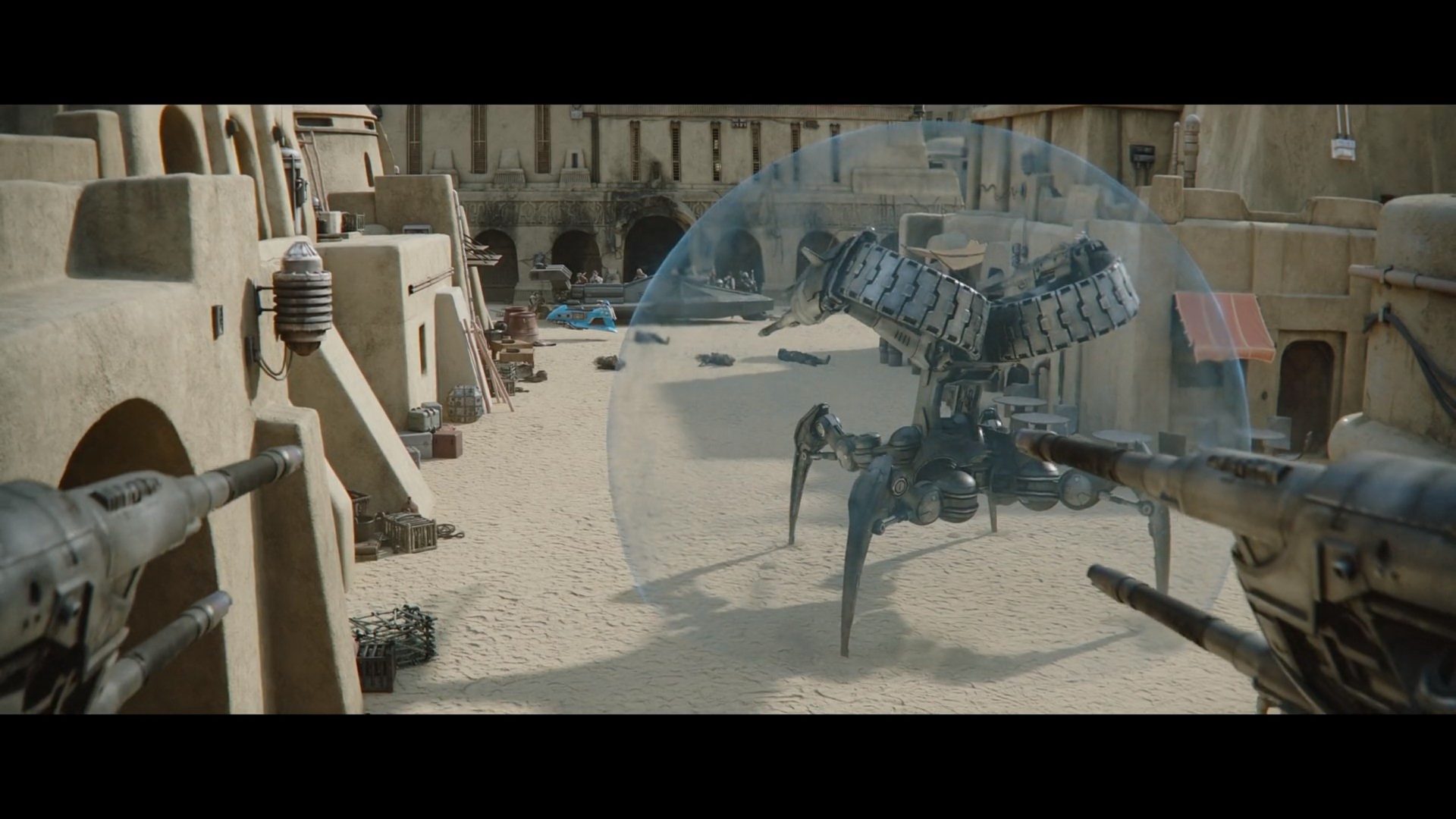 These are what Droidekas look like originally: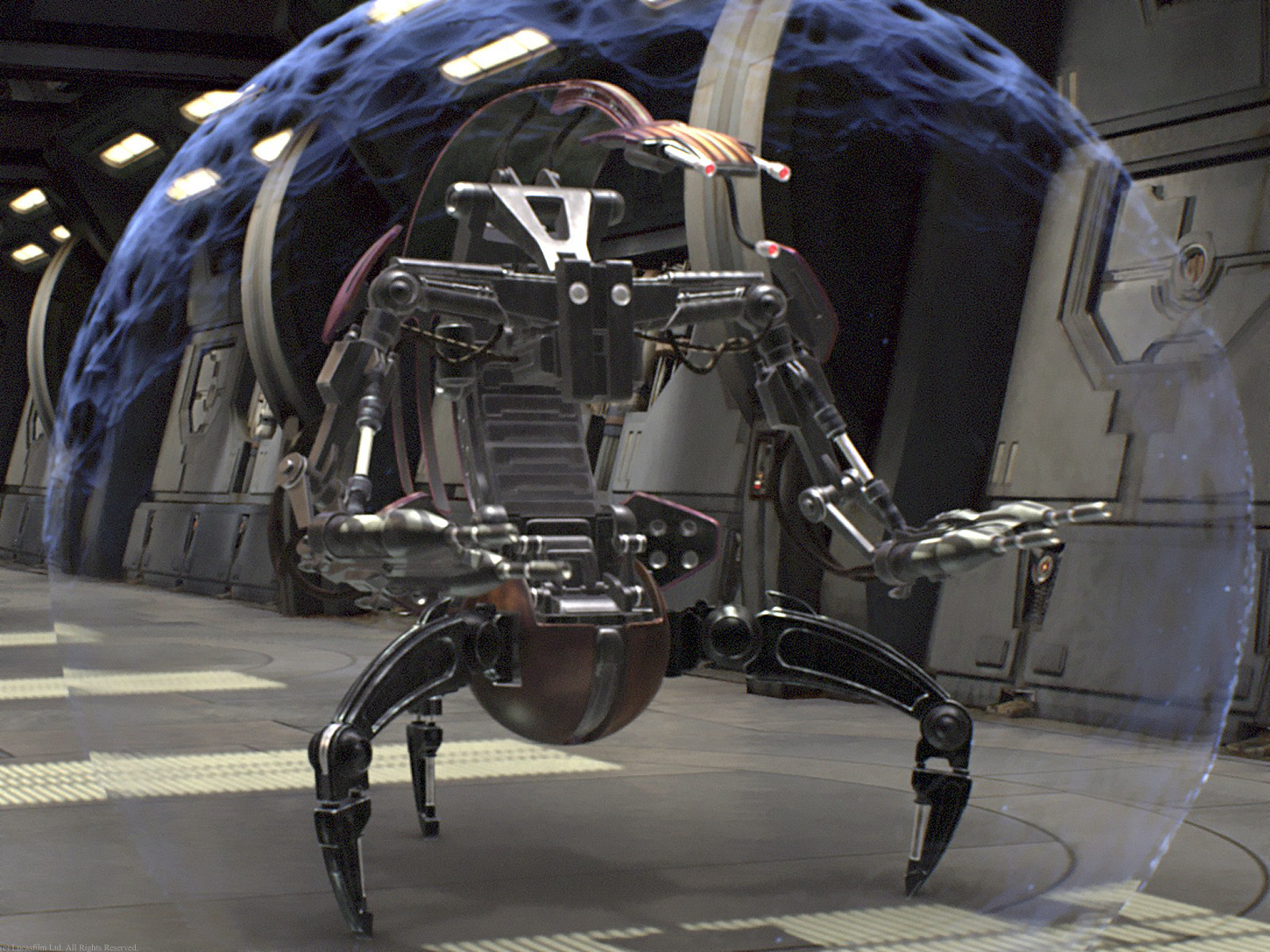 Boba Uses The Rancor To Fight The Machines
Finally, the rancor comes into the picture again. Better late than never.
Grogu Uses The Force To Save Mando From The Machines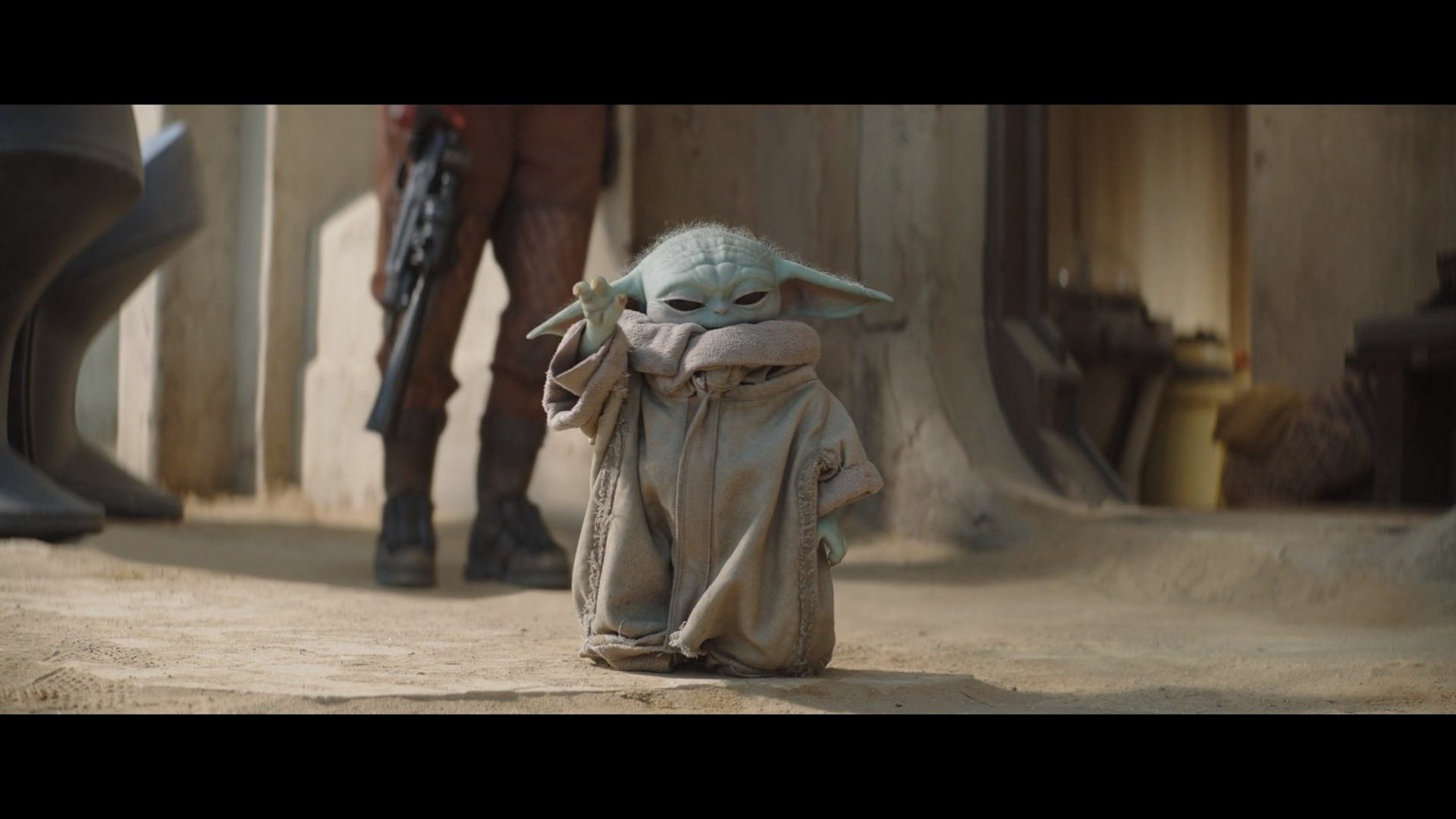 It's always good to see Grogu using the Force.
Callback To The Clone Wars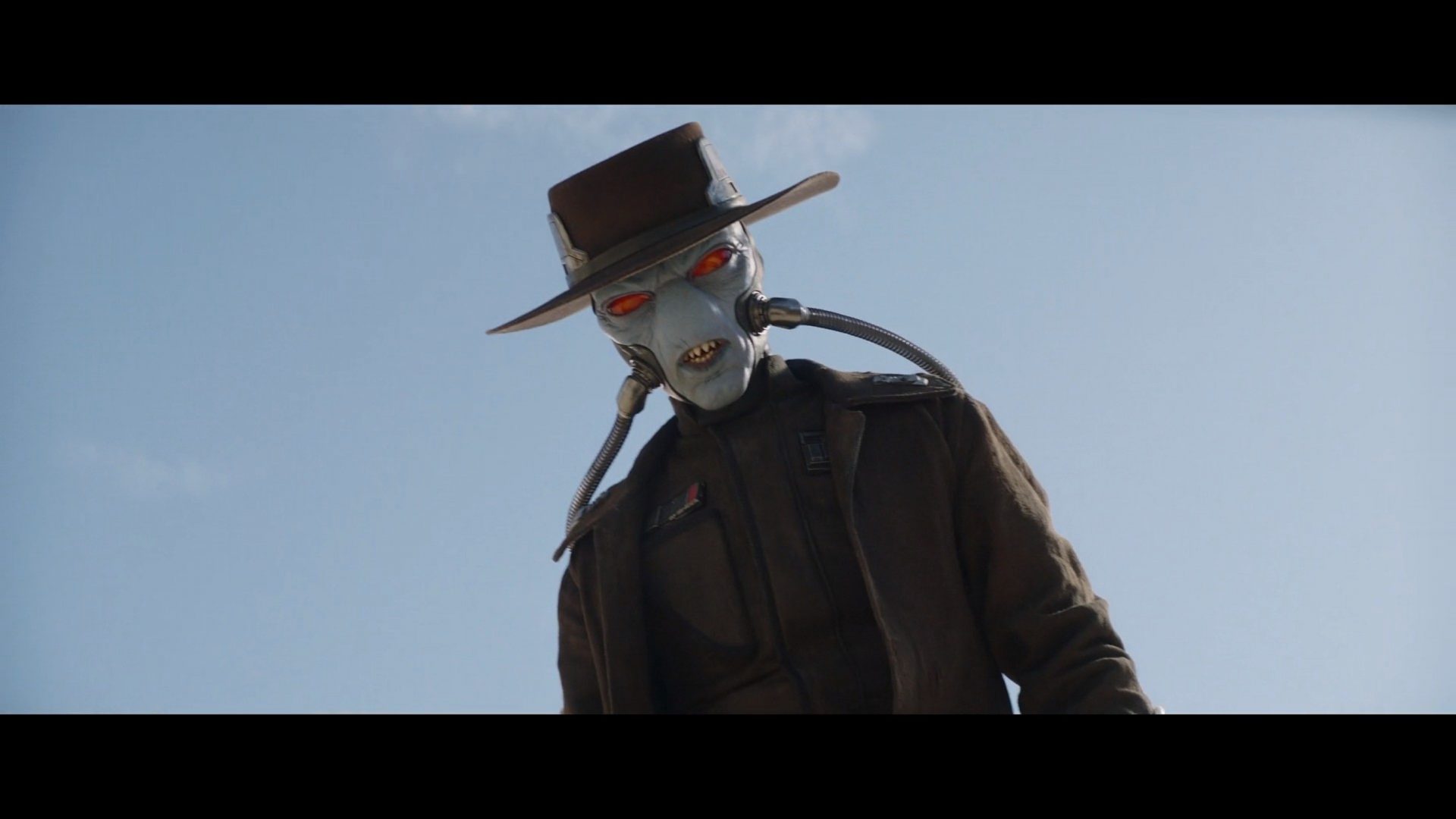 In this episode, after Cad Bane defeats Boba in a duel, he said:
"This isn't the first time I beat you out on a job."
This might be a reference to the unfinished episode, where Boba loses to Cad Bane in a similar duel, which also explained how he got that dent on his helmet.
You can watch that below:
Boba Uses His Gaffi Stick To Kill Cad Bane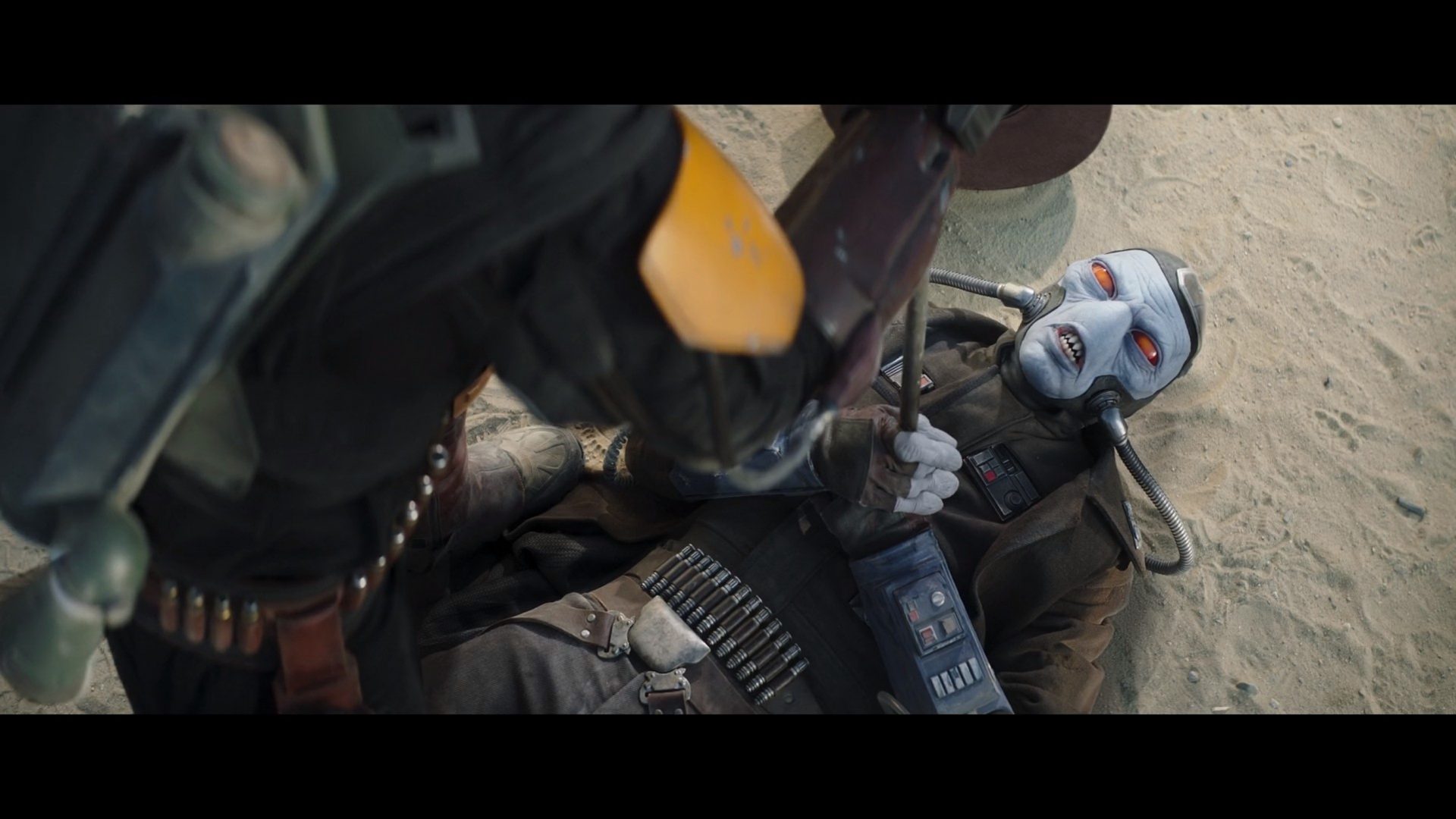 Remember that Gaffi stick he received in a flashback in Episode 2? He uses it to kill Cad Bane for good. The spiked polearm staff or spear is the Tusken's signature weapon, which is also called the Gaderffii Stick.
Grogu Uses The Force To Tame And Bring The Rampaging Rancor To Sleep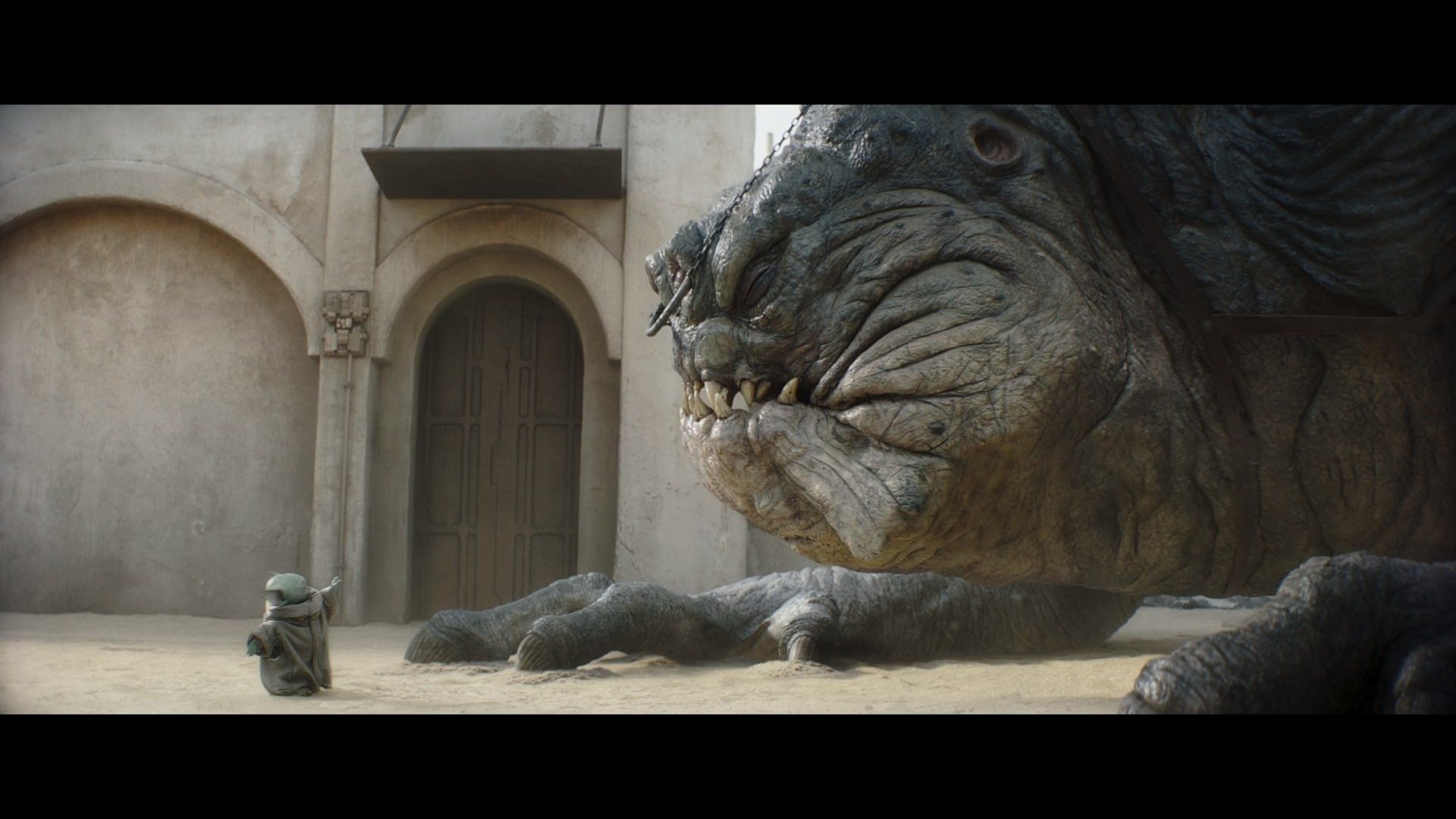 Grogu is so pretty powerful to be able to tame a rampaging Rancor.
Fennec Shand Assassinates The Mayor Of Mos Espa And The Pyke Syndicate Leader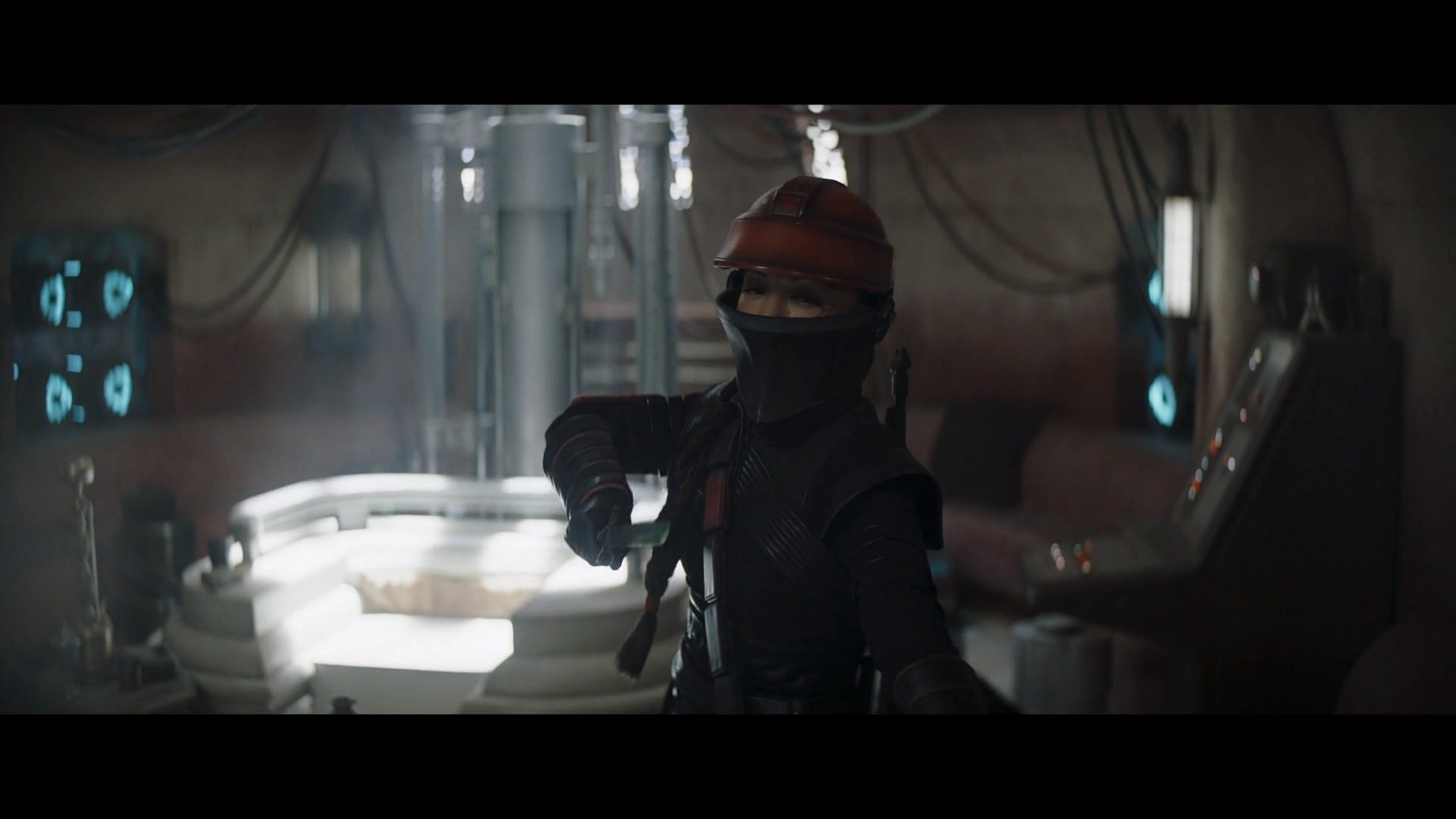 Boba won't have to worry about the Pyke Syndicate on Tatooine anymore.
Meiloorun Fruit Easter Egg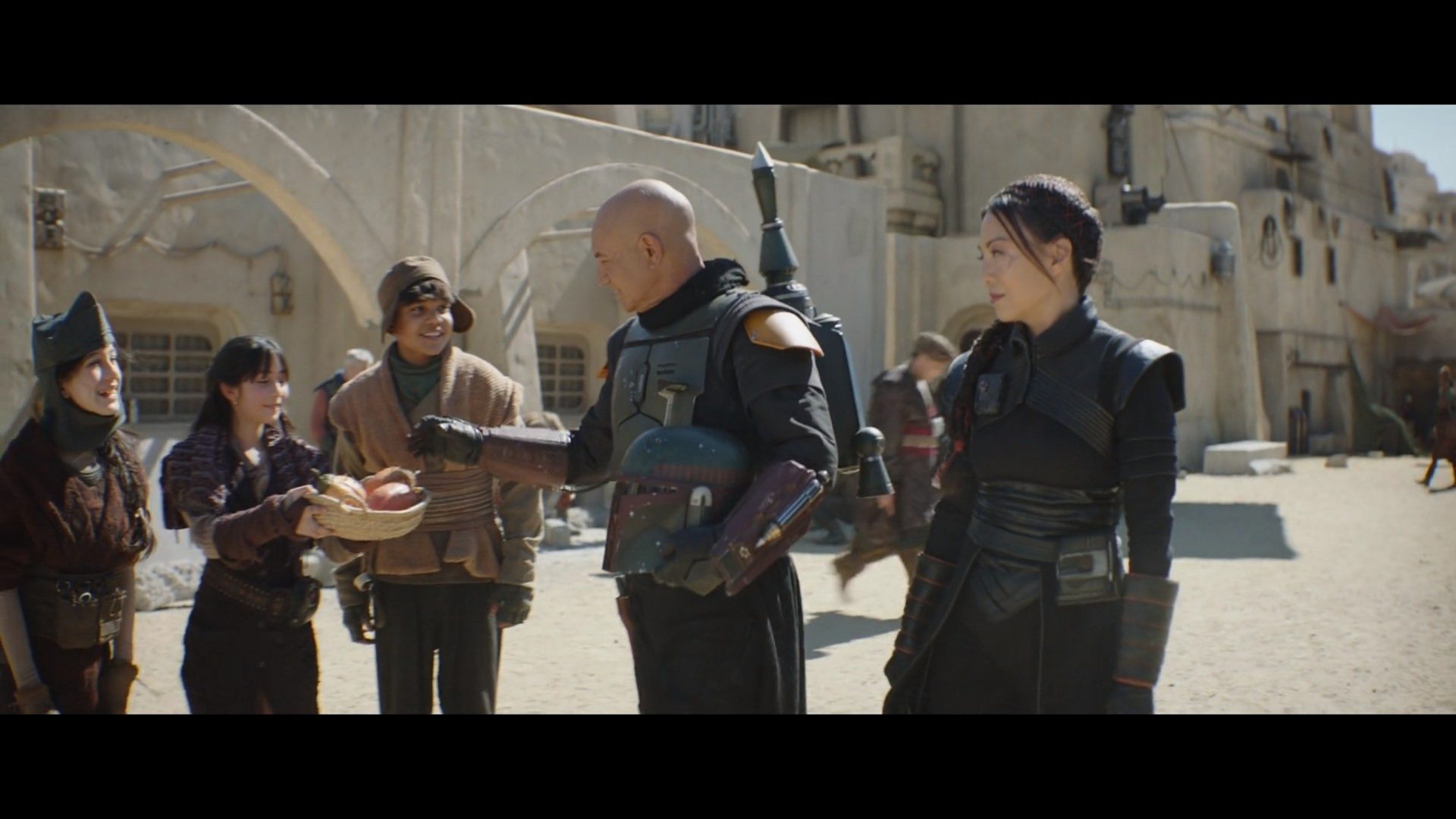 Hey, that's a cool easter egg. The Meiloorun fruit was the favourite snack of Hera Syndulla, the Twi'lek character from Star Wars Rebels.
The Post-Credits Scene Reveals That Cobb Vanth Is Still Alive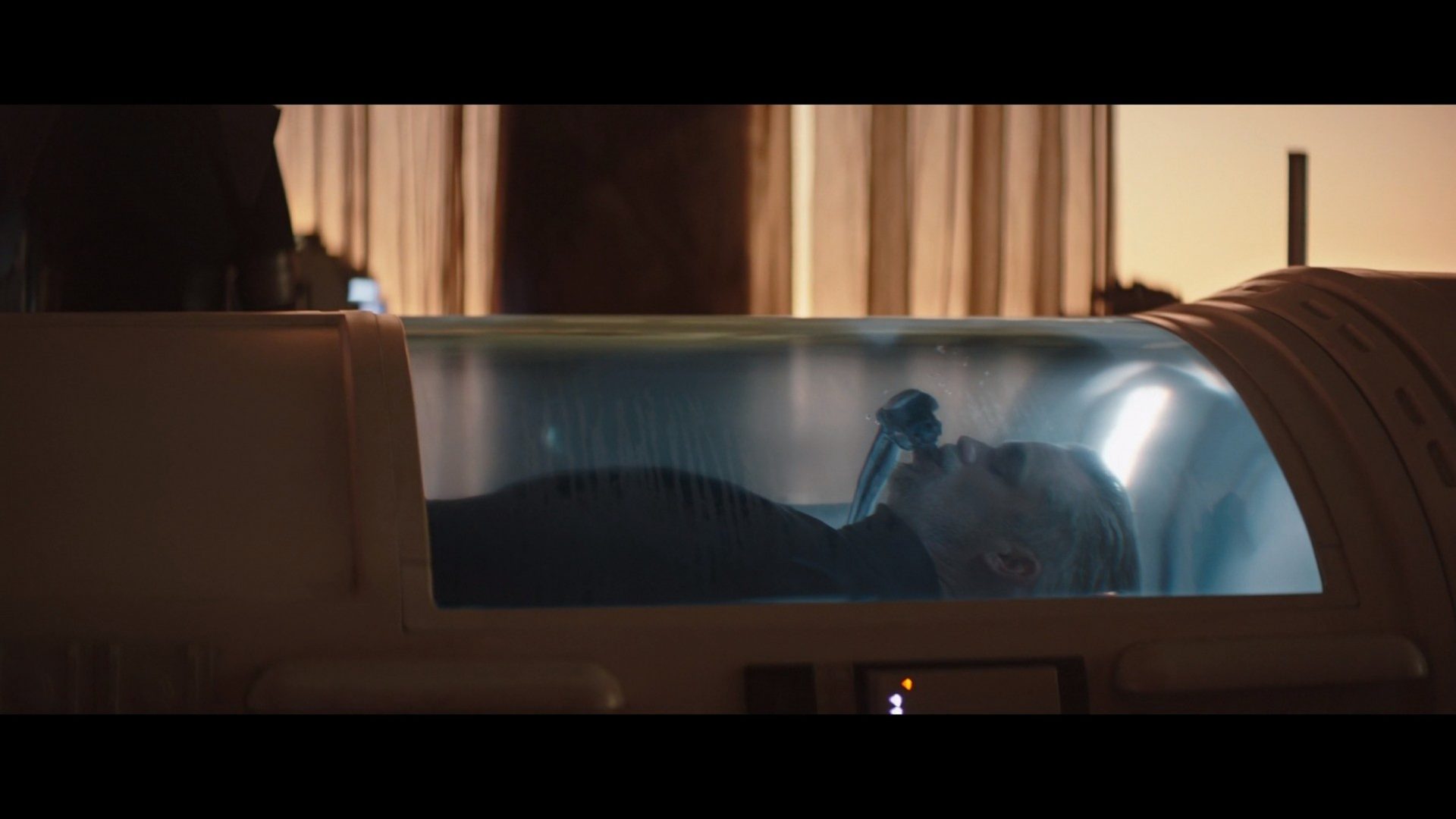 Don't forget to catch the post-credits scene at the end of the episode, but it doesn't reveal much; only that Cobb Vanth is still alive and recovering inside a bacta tank, receiving treatment from the same mod-parlor person that helped save Fennec Shand by giving her droid modifications in Episode 4.
Maybe Cobb Vanth will also receive droid modifications? We'll have to wait and see. All in all, the finale doesn't tease much for what to expect from Star Wars series in the future. The next Star Wars Disney+ series is likely going to be the Obi-Wan Kenobi series, and there are rumours that speculate a May 2022 release window.
Until the next one, excelsior!